Meet the dental team dedicated to your care!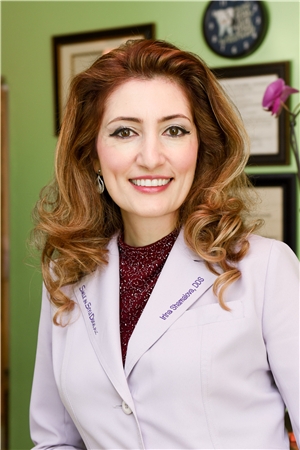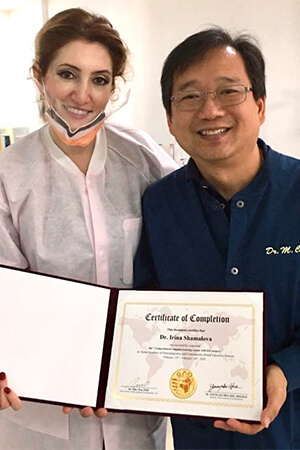 Dr. Irina Shamalova is a graduate of the prestigious Columbia University School of Dental and Oral Surgery.
Associations:
Columbia Alumni Association
Continuing Education:
Comprehensive Implantology Continuum at Columbia University College of Dental Medicine October 28, 2017–April 22, 2018
Montefiore Medical Center Implant, Residency-March 2019

2 days Live Surgery Hands on Implant training from bone grafting to placing implants
56 implants placed with an Oral Surgeon, Dr. Richard A. Kraut

Mexico- Tijuana, February 2020

4 days Live Surgery Intense Hands-on Implant training from bone grafting to ridge splitting to implant placement
Course taught by Dr. Mike Chen

Mexico- January 2022

Live Implant Surgery Course AIE- Advanced Implant Education
Course taught by Dr. Tawil and Dr. Ganz

Advanced Endodontics for General Dentists
Cosmetic Dentistry Courses including Veneers
Invisalign® certified
Attends Greater New York Dental Meetings at Javits Center every year to learn about the latest technology in dentistry.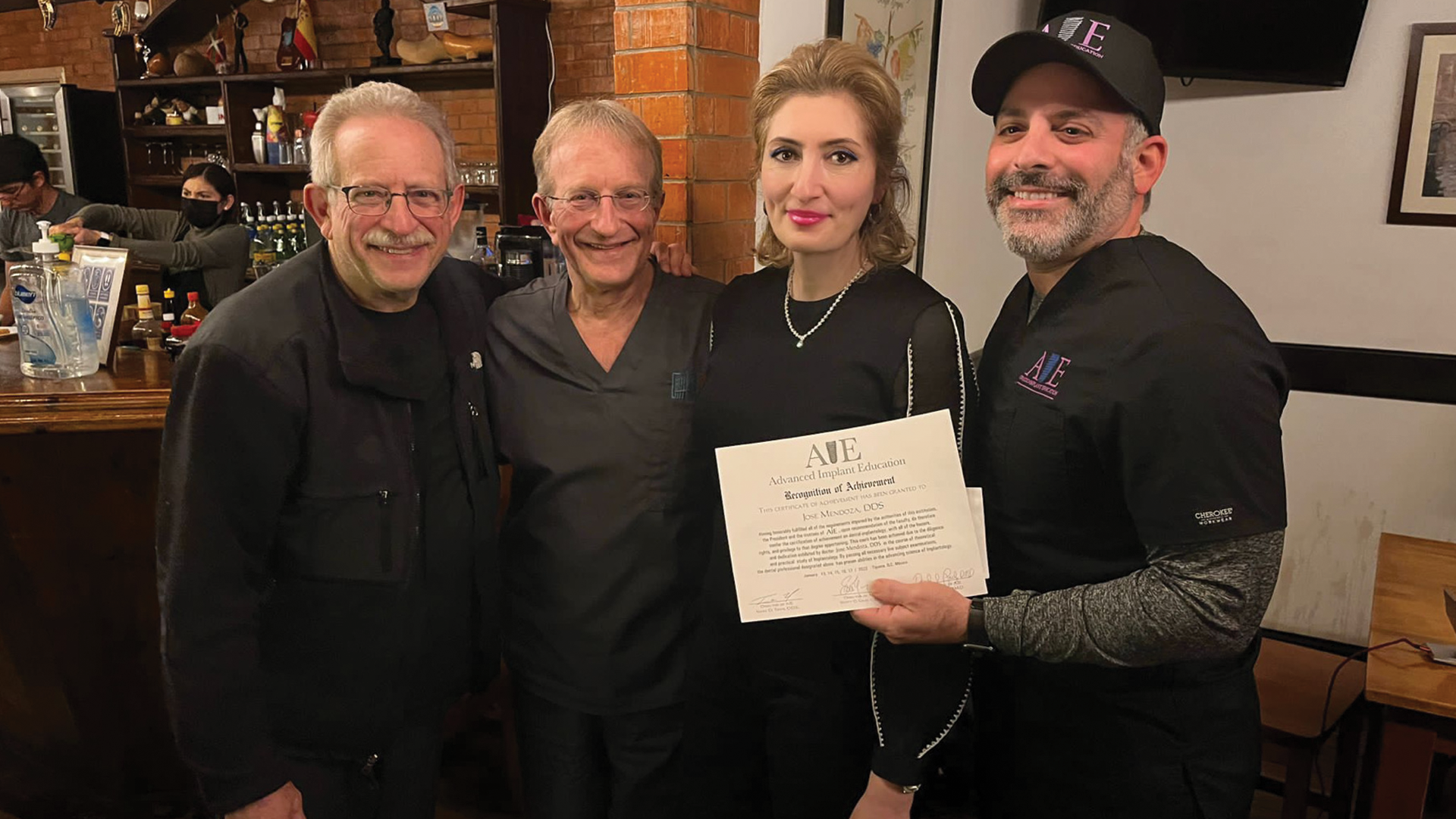 Dr. Irina is a conservative dentist who believes in doing less to achieve great results.
Her approach to each and every patient is that the patient is her family member. Dr. Irina believes that all good and memorable moments in life start with a beautiful smile. Her goal therefore, is to help you achieve that magical and dazzling smile you deserve. Dr. Irina Shamalova takes great pride that in the past years of practicing dentistry, she's touched many people's lives by creating the confident and healthy smiles they deserve. She hopes that her experience and the passion that she has for dentistry will positively affect you as well. In her free time Dr. Irina enjoys the company of her supportive husband and their three beautiful children, as well as yoga, audio books, and traveling. Smile! You're in good hands.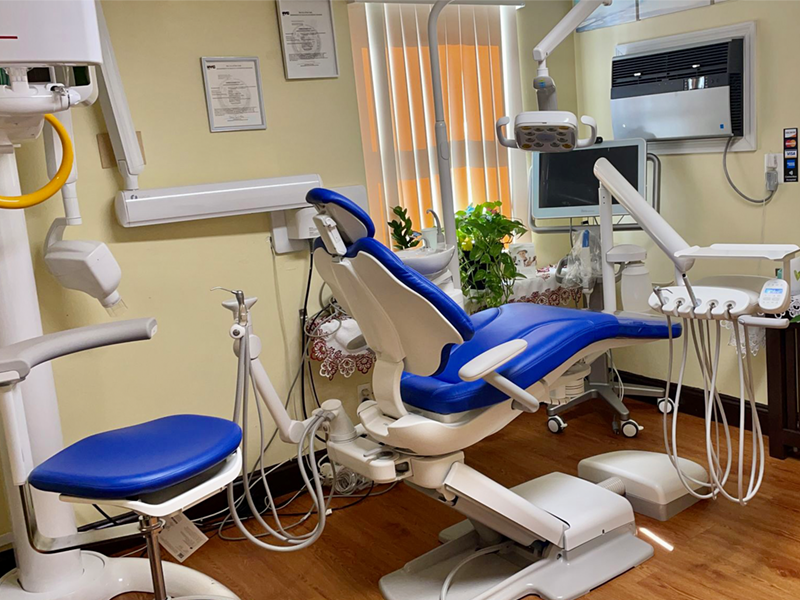 "I was a little nervous to go to a new dentist since I had some less than great experiences with other dentists in the past but Dr. Irina Shamalova turned out the be fantastic. She is an amazing dentist and an asset to her profession. Her love for her work can be seen not only in the way she treats her patients, but in the work she does. She answered every question I had and together with her assistant Jassy, they made me feel like family. In addition, I have to say, the results of my treatment have been fantastic - I finally feel like I can smile without being embarrassed again! I can't thank Dr. Irina enough. She's awesome!"
—Hanna Matatyaho
"Dr. Shamalova is the best dentist our family has had. She is an excellent dentist, pain free, very friendly, meticulously clean office, flexible scheduling. She spends time to know her patients. Her assistant, Jazzy is also very helpful. We have recommended her to friends & family."
—Lissette Uribe in Bellerose
"I have been seeing  Dr. Irina for long time for routine cleaning and checkup, crown, fillings. She is extremely friendly, gentle and warming person. Her receptionist Jassy will make you feel so comfortable. I am not afraid of dentists anymore. My children are very happy with Dr. Irina. Best dental experience ever."
—Sherry Stark
"I usually dread the dentist due to horrible past experiences; however, I was pleasantly surprised. This all started with Jassy who remained extremely friendly and welcoming throughout phone calls and my visit. Dr. Shamalova was also very personable and took the time to explain everything."
—Andriana X.
"She is the friendliest and most caring dentist we've had. She takes personal interest in her patients. She very well knows what she is doing. Her staff are super friendly and organized."
— Nancy C.
"Dr. Shamalova and Jassy were absolutely amazing. They both were super kind and explained every step they took."
—Kamanie H.
"Very pleased to have found such a caring doctor. She was so gentle and thoroughly explained the procedure and treatment plan. Dr. Irina was incredibly kind and her assistant Jassy was so sweet and welcoming. I finally found a dentist for my entire family."
—Daljit M.
"Amazing doctor she is wonderful with children and truly cares about her patients makes you feel right at home."
— Dylan M.
"It was great!! She was so nice and very informative. Her receptionist was very kind and sweet. So glad to have found a great dentist!!"
— Jesus A.
"She was professional, quick and very assuring. Knowledgeable and was very informative. Made me feel at ease and comfortable."
— Nazneen S.
"When my dentist closed suddenly, I was at a loss as to where to go next. A Friend recommended Dr. Shamalova and I could not be more thrilled. I felt so welcomed when I arrived and was treated with such kind attention. I could see right away that to them my dental care was their top priority. I look forward to many years of care from Smile in Style."
—Ken M.
Smile In Style Dental, PLLC
718-506-3300
917-531-7411
247-09 A Union Turnpike
Bellerose, New York 11426
MetLife, Cigna, Guardian, Delta Dental, Aetna, GHI, BlueCross/Blue Shield, Dentistat, Assurant and many others. Contact our front desk for more information at 718-506-3300.
Major credit cards accepted.
Tuesday: 10am-7pm
Thursday: 10am-7pm
Sunday: 10am-6pm
All other days by appointment only.